EO GIO LUXURY RESORT TOURISM COMPLEX | DETAILED PLANNING SCALE 1/500 (QUY NHON, BINH DINH)
QUY HOẠCH CHI TIẾT XÂY DỰNG TỶ LỆ 1/500 KHU NGHỈ DƯỠNG DU LỊCH SINH THÁI CAO CẤP EO GIÓ (EO GIÓ, BÌNH ĐỊNH)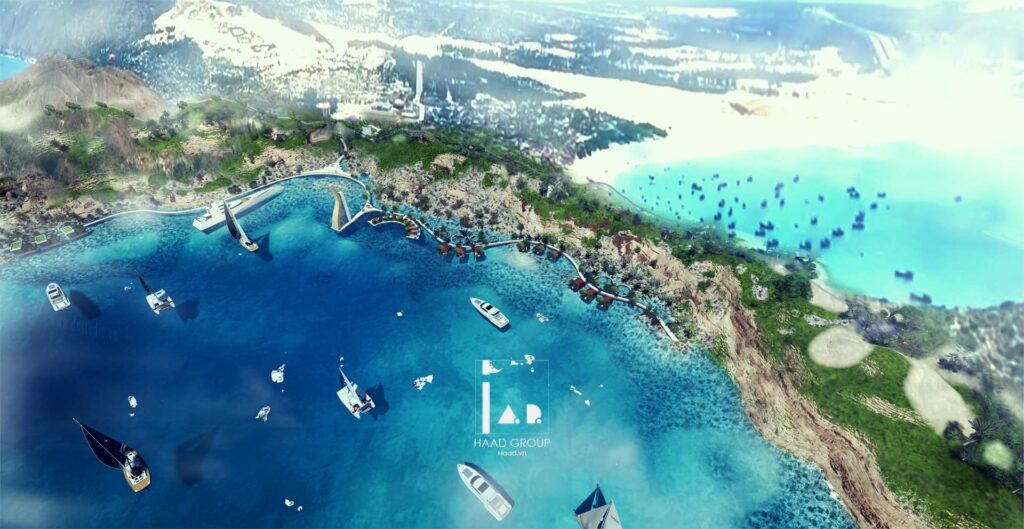 Characteristic
Eo Gio, a high-end eco-tourism resort, combines exploitation with restoration, development, and environmental protection while contributing to the economic development of Quy Nhon City. The project's motto is to bring people back to nature and feel the difference in environment and lifestyle to preserve and develop the living environment of surrounding areas.
Eo Gio luxury eco-tourism resort includes the following main functions:
Unique, new resorts that take nature as the center of adjusting human behavior and lifestyle and according to the hierarchical needs of tourists,
Public area: Promotes community entertainment group activities, is a place to regenerate human labor and creativity when on vacation,
Combined sports activities, mountain climbing, biking, paintball, surfing, boat racing, paragliding, scuba diving, coral viewing…
Cultural exchange space: a place to exchange and introduce local and regional products, unique products from craft villages,
Sustainable tourism: conservation and development of marine life (limited); conservation of green areas of plants and animals;
Other activities include participating in rescue work at sea, repairing mechanical equipment and farm tools, living at sea, exploring new lands with extroverted activities, and recreating diverse spaces according to human emotions.