SEA FOREST ECO-TOURISM AREA COMBINED CONSERVATION OF NATURAL RESOURCES IN LAN HA BAY PLANNING DESIGN (CAT BA, HAI PHONG CITY)
THIẾT KẾ QUY HOẠCH KHU DU LỊCH SINH THÁI RỪNG BIỂN KẾT HỢP BẢO TỒN TÀI NGUYÊN THIÊN NHIÊN TẠI VỊNH LAN HẠ (HUYỆN ĐẢO CÁT BÀ, THÀNH PHỐ HẢI PHÒNG)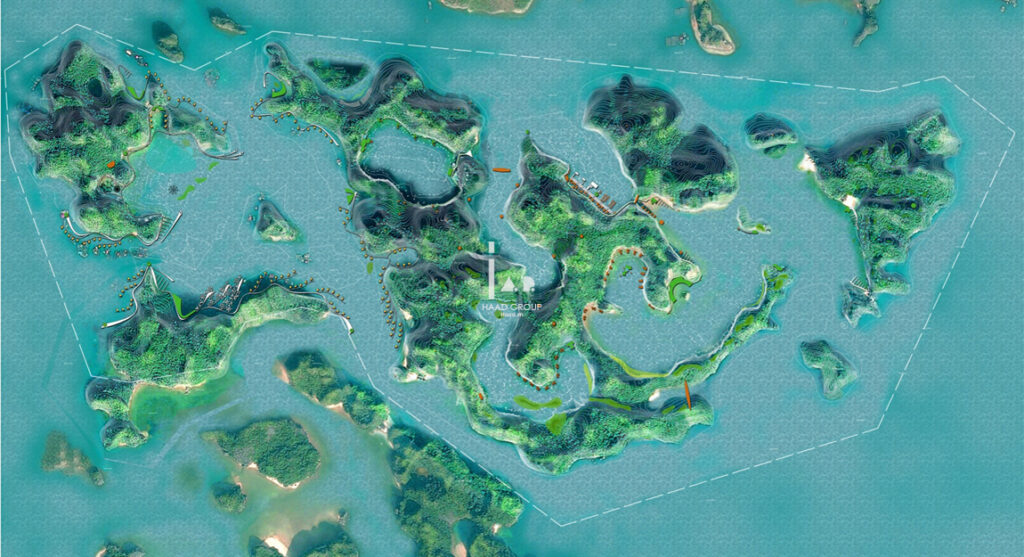 Storyline
With the inspiration to bring "Cat Ba for everyone. The ocean for fishes". The project wants to bring the message: Everywhere… all things co-exist in the big world. Unique and creative spaces form new ideas to make your dreams come true.
Vision & Strategy
What will the project be?
An "all-in-one" resort for everyone where everyone joins hands to build and protect the standard roof.
Why is the project different?
Provide all classes of customers with all the experiences anyone wants. … The islands… the beaches… The emotions… the atmosphere… the activities… the amenities… for everyone.
Towards Cat Ba
Everyone joins hands to preserve and promote core values and achievements to keep Cat Ba Island "permanent and attractive".