VICTORIA RESORT & SPA | PLANNING IDEA CONCEPT (MUI NE, PHAN THIET)
Ý TƯỞNG QUY HOẠCH DỰ ÁN VICTORIA RESORT & SPA (MŨI NÉ, PHAN THIẾT)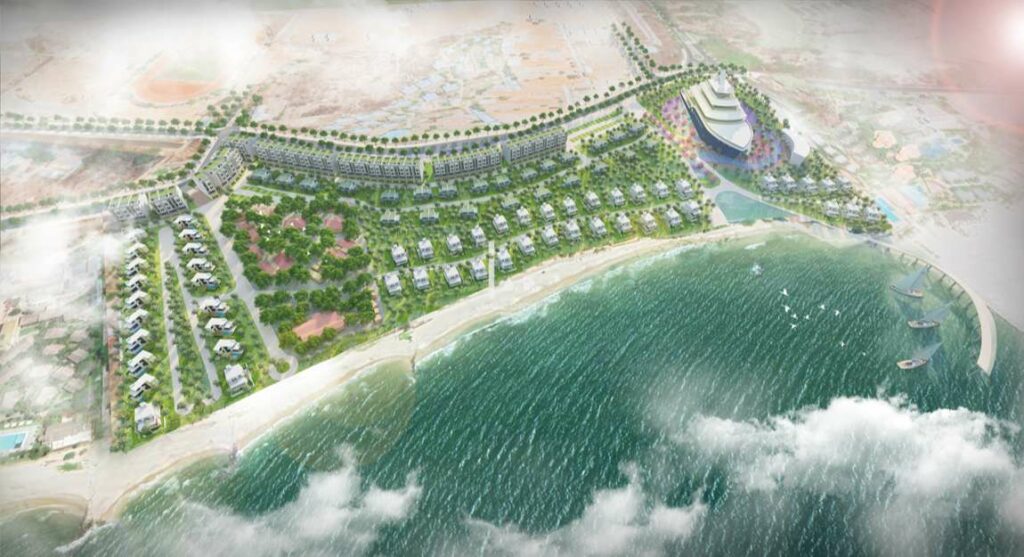 STORYLINE
Prinzessin Victoria Luise – The world's first ocean liner
Different from the cruise ships that usually run with the point of departure and return point in the same port, ship Oceania usually does not run a round trip but calls new stations constantly. Many ocean-going ships many months at sea before returning to the port of departure broadcast.

Oceanic ships are built to a higher standard than ships travel to be able to meet such long journeys as across the Atlantic Ocean. The journey across the Atlantic lasted at least 4 days so shipbuilders looked for how to equip and provide many amenities for passengers' guests, such as private rooms, smoking rooms, premium food, and many entertainment activities such as concerts or dances.

Before World War II, ships crossing the Atlantic Ocean is mainly for transportation purposes but not for sightseeing.
However, in the 1950s-1960s, when the aviation industry develops, competitive pressure forced shipping lines to find a new way to attract passengers and profit. Carnival Cruise Line is The shipbuilder that pioneered the creation of ships Luxury ships for sea excursions. The payload of these ships is increasing day by day. In 1980, many very large ships could carry up to 3,000 passengers, and provide all kinds of amenities from swimming pools, gyms, mini theaters, and even casinos.

Prinzessin Victoria Luise gets Hamburg-America Line (HAPAG) launched in 1900 to become an ocean liner the world's first, pioneering ship of its kind long trip on the sea.
Ocean voyages are often targeted at the object-rich traveler, so Prinzessin Victoria Luise gets the design looks more like a private ship than a ship of ordinary commerce. The ship's stern is rounded and decorated in the shape of a large bow and the symbol of the peacock German lord Victoria Luise, daughter of Emperor Wilhelm II of Germany, great-grandson of Queen Victoria. Prinzessin Victoria Luise's first-class cabin has a total of plus 120 cabins with a luxurious interior. There's a letter on the train.