FLC TRA CO BINH NGOC – FLC VINH TRUNG VINH THUC LUXURY RESORT TOURISM COMPLEX | ZONE PLANNING SCALE 1/2000 (MONG CAI, QUANG NINH)
QUY HOẠCH PHÂN KHU TỶ LỆ 1/2000 QUẦN THỂ DU LỊCH NGHỈ DƯỠNG CAO CẤP FLC TRÀ CỔ BÌNH NGỌC VÀ FLC VĨNH TRUNG VĨNH THỰC (MÓNG CÁI, QUẢNG NINH)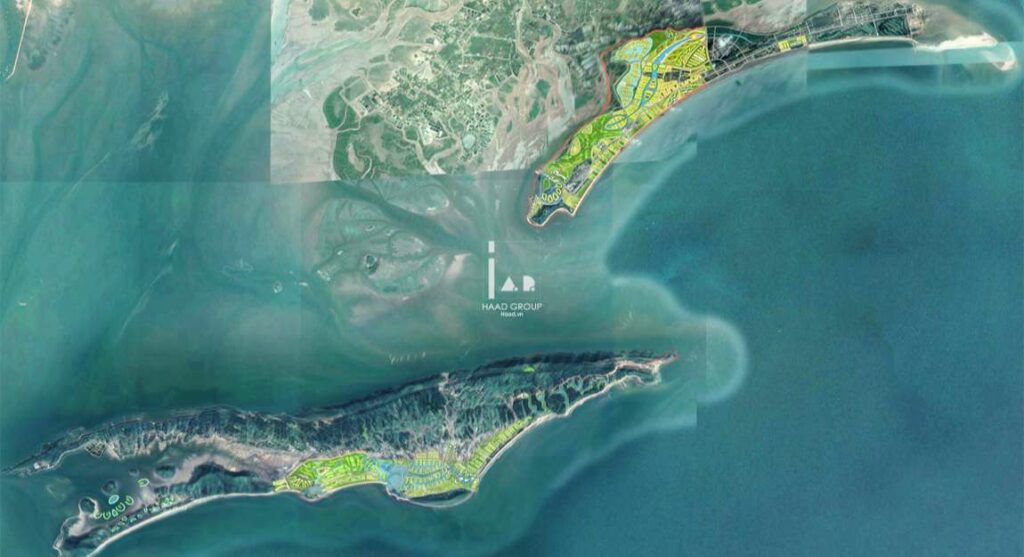 FLC TRA CO BINH NGOC (1100 ha)
VISION & STRATEGY
1- Renovating and editing the old subdivision planning
2- A smooth traffic axis connecting all layers of functional areas
3- Synchronous traffic connection
4- Conservation of protection forests
5- Exploiting various types of resorts
6- Adjusting the mixed-use center area to combine the current residential area, without demolishing the old residential area
7- Adequate arrangement of social infrastructure with an appropriate service radius
8- Resettlement in place.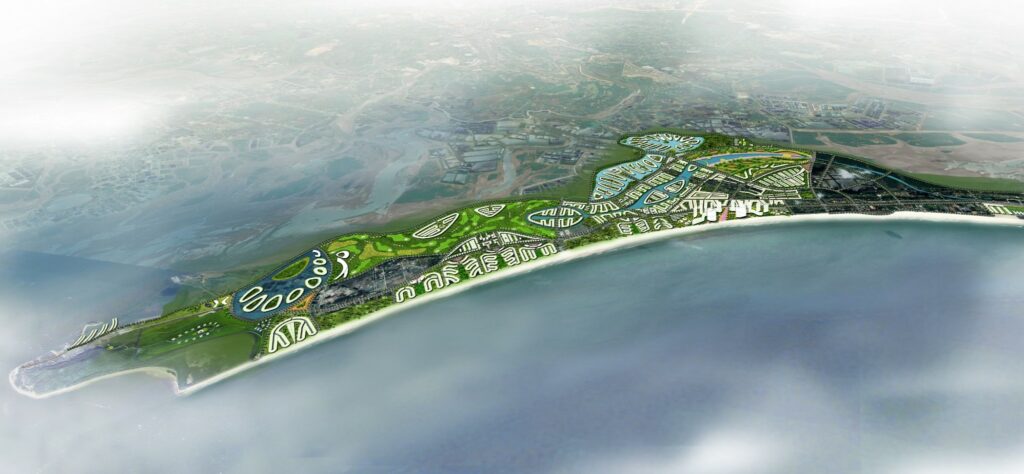 FLC VINH TRUNG VINH THUC (1500ha)
VISION & STRATEGY
1- Forming many types of tourism with their own characteristics, taking advantage of landscape conditions associated with the sea, mountains, bays, lakes, streams…
2- Build tourist chains for the whole island
3- Connecting old and new traffic
4- Organizing a variety of specific functional areas to exploit many four-season tourism activities
5- The central area is directly connected to the main access axis from the entrance with a sea view and is connected to the sea by a water surface system running throughout.
6- Diversify types of resorts associated with available landscape conditions such as lakes, mountains, bays, streams, and various types of resorts such as luxury resorts, bungalows, homestays
7- The spatial route changes gradually from high (mountain) to low (sea).
8- Alternate resettlement of the current population.