DA LAT DELIGHT CITY | DETAIL PLANNING SCALE 1/500 (DA LAT)
QUY HOẠCH CHI TIẾT TỶ LỆ 1/500 KHU ĐÔ THỊ NGHỈ DƯỠNG DELIGHT (ĐÀ LẠT)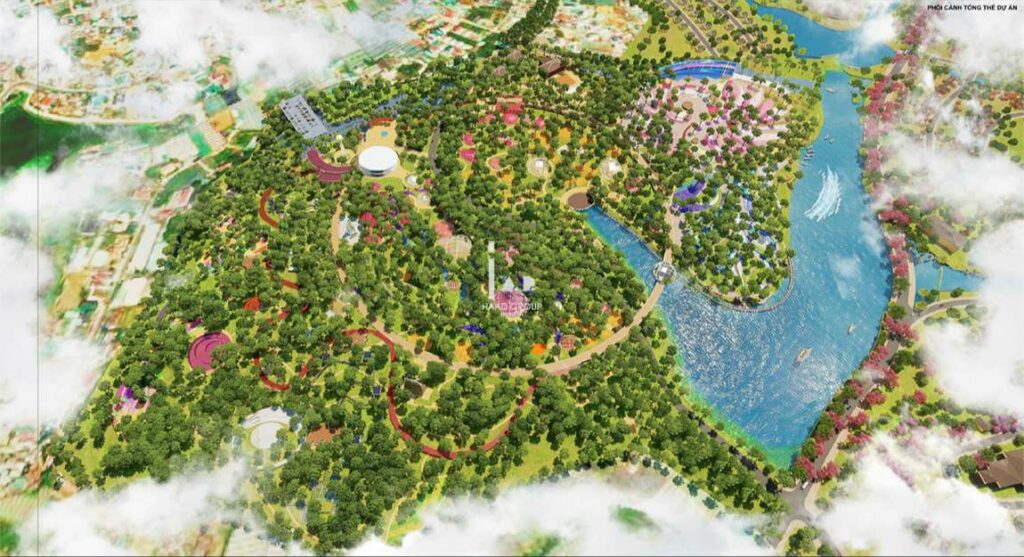 STORYLINE
The Garden of Earthly Delights

The Garden of Earthly Delights is a masterpiece painted by the master Hieronymus Bosch from 1490 – 1510. The painting depicted the surreal and bizarre temptations on Earth – Delights. Delight is also a word for a lively and delicate pleasure that awakens the senses.
A delight is a joy that lights up life, a delightful pleasure that is part of every moment of life, a simple moment that can be found in a dish, a dessert, a landscape, an object, or an attitude. It is also a word to define the Eden garden and paradise as a place where delight is daily life, a life of pleasure and elegance.
PLANNING STRUCTURE
The master plan includes 2 main areas
Park area (39ha)
Urban tourism area (79ha)