HONG HAC XUAN LAM NEW URBAN AREA | DETAIL PLANNING SCALE 1/500 (THUAN THANH, BAC NINH)
QUY HOẠCH CHI TIẾT TỶ LỆ 1/500 KHU ĐÔ THỊ MỚI HỒNG HẠC XUÂN LÂM (THUẬN THÀNH, BẮC NINH)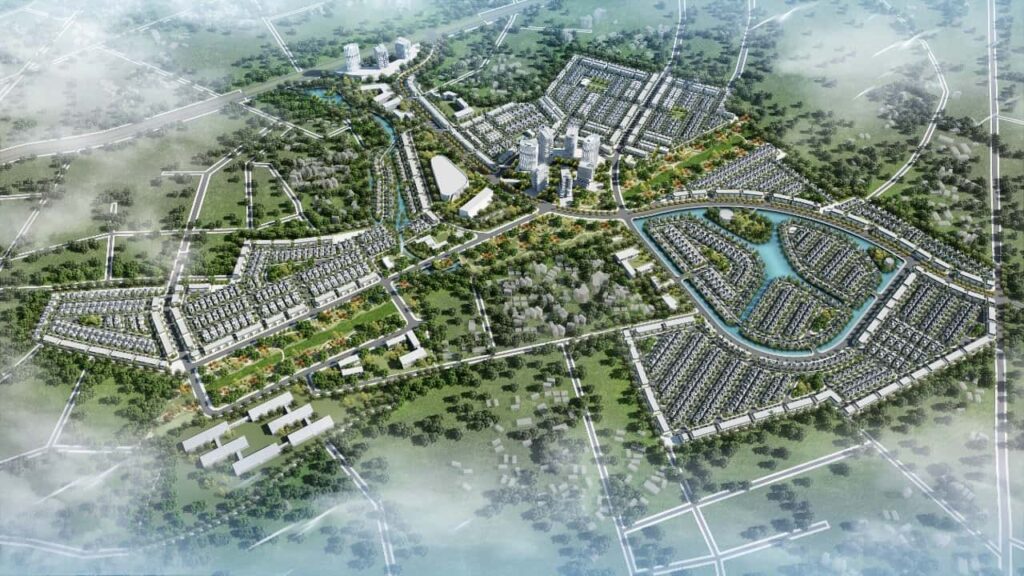 PLANNING IDEA
Hong Hac urban area is an ecological urban area according to international standards, harmoniously combining landscape with people, and architecture in harmony with nature and people so that residents here have the best life.
The landscape is of great interest because this is an ecological project, so the density of trees, gardens, and lakes in a large area is designed with soft winding throughout the urban area, creating landscape and space highlights. fresh and airy.
The North-South axis is the lake system.
From the northern gateway to the central core and close to the central road are a system of entertainment, shopping, and dining facilities.
Along the East-West axis of the project, there is a large green park carpet with a system of quiet walking paths on both sides.
Low-rise houses and villas in urban areas are designed in a different style, comparable to those in big cities around the world, and bring the living comforts that Vietnamese people have. can be proud with friends everywhere.